Who We Are.
High Peak Business Club is open to anyone living or working in the High Peak or nearby. It is independent, is not affiliated to any organisation and receives no funds from outside bodies. Please bring along your clients, colleagues, apprentices – everyone here is equal.
The Club  began in 2014 when Edwina Currie, former Conservative MP for South Derbyshire, was looking for a business club to join. Before entering Parliament she was a lecturer in economics and business studies, with degrees from Oxford and the London School of Economics. She had also been running her own business since 1992 handling media and writing contracts. It appeared to be a choice between clubs for start-ups and black-tie dinners.
"I wanted something in between – with the informality of the former, and intellectual punch of the latter," she says. "And I realised that if I wrote to Chief Executives of significant companies, I would get a reply."
A monthly breakfast meeting would not be too burdensome, and would enable participants to enjoy the event and still get to the office at a reasonable time. It was decided not to have fees or subscriptions, but ask attendees to pay each time they come. The venue had to be within easy reach both of High Peak residents and of the places they might be heading to work – Stockport, Manchester Airport, Greater Manchester, Buxton, Macclesfield.
Chapel en le Frith Golf Club with its excellent parking proved ideal. Edwina explains, "It's a particularly attractive location. It has the added advantage that in the depths of winter, when people arrive in the dark, the light dawns over the Derbyshire hills in a show of great beauty. More than one speaker has been stopped in their tracks by the unfolding view outside the clubhouse window."
The objectives are threefold: (1) to bring together people in the area in business to network with each other; (2) to enable them to hear good speakers from different businesses, thus widening their horizons and knowledge; and (3) by writing about the Club's activities in the local newspaper, to spread the word more widely that business matters enormously and that those who engage in it are doing something very worthwhile for the community. She adds, "I was struck on moving to this area in 2011 with how negative press comment can be about commerce and how low expectations are, despite the efforts and planning surrounding the Northern Powerhouse. The Peak District is one of the most visited areas of the UK, yet few local people consider how to take advantage of this. Too often, business and the environment are seen as in conflict. Too often, businesspeople are vilified in the media when they are only doing the best job they can. And businesspeople often refuse to engage with the political process, such as standing for the local council, when in fact they can make such a difference if they do."
Speakers have included the following :

– John Whiston Head of ITV Studios in the North
– Mark Armstrong, Senior Technology and Cyber Underwriter at international specialist insurers CNA HARDY'S
– Adam Mooij Deputy Regional Managing Director (North West) of McCarthy & Stone.

– Richard Paul Sourcing Director of BRADBURY & Son CHEESE (pictured)

– Jonathan Bowers, Managing Director of UKFast Enterprise

– Jeremy Unsworth Funeral Services Ltd With Jez Unsworth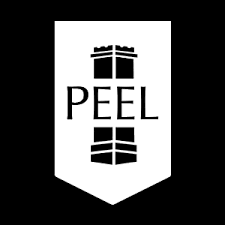 – Peter Nears, Strategic Planning Director of Peel Holdings (the Peel Group), who described the "Ocean Gateway" of Liverpool and Manchester, and showed us 50 projects totalling £50 billions over a 50 year perspective;

– Raj Chandarana of HS2, who outlined the timetable and economic case for the new rail system, and HS3;

– Ian Bingham FCA, Senior Tax Partner of BDO Manchester, who regularly discusses  the Budget
The pattern now is of 10-11 monthly meetings a year with August as holiday. Topics cover a mix of national and international firms, and important local businesses. For each Budget Day, a meeting is arranged about 2 weeks later as the Finance Bill is published, led by a senior accountant to explain the implications for members.
In July 2016 a special meeting was held to discuss Brexit, and more will take place as the Brexit story unfolds.
Quote from Ted Cadogan, Chief Operating officer of the Chatsworth Trust:
"I'm very glad that you enjoyed the presentation.  The meeting was thoroughly worthwhile from our point of view, as it served to broaden the understanding of what we do and how we can collaborate with other businesses in the region, and the bacon butties were fantastic!"
Quote from David Thomas, CEO of FTSE 100 company Barratt Developments:
"It was a pleasure to meet you and I really enjoyed the experience – it was a very good question session and it was the most scenic drive to work that I have ever had! The club members were very interesting and incredibly enthusiastic."
Quote from Mark Hemming, site General Manager at Amazon's Fulfillment Centre, Rugeley, Staffs:
"Thank you for letting me join the group on Friday. I found it really interesting to network the members and was really pleased with the interest and enthusiasm shown by all. It is always good to see you command to the room too, a skill which would serve many leaders well if blessed with your talent!"